At this juncture in my potential career with clay, I'm simply learning how to "feel" the clay. I'm learning how it moves and shifts and forms and swells and lengthens and expands. The process of being a potter is largely through touch, the feeling of clay in my hands.
It's a tough job. It looks way easier than it actually is! This little soap dish here- it's nothing special. But making it was something special- the clay itself was hard and cracked and uncentered from the start (the preparation part before throwing on the wheel is important, too, but I haven't quite mastered that either). The clay flew off the bat three different times. I felt frustrated that I couldn't center it, that I couldn't get it firm enough on the bat to make it into a worthwhile vessel.
And that made me stop and ponder…. aren't I like this sorry lump of clay? Cracked, dry, worn out, uncentered, and unfit for the process of being made? Yea. I totally am like that lump.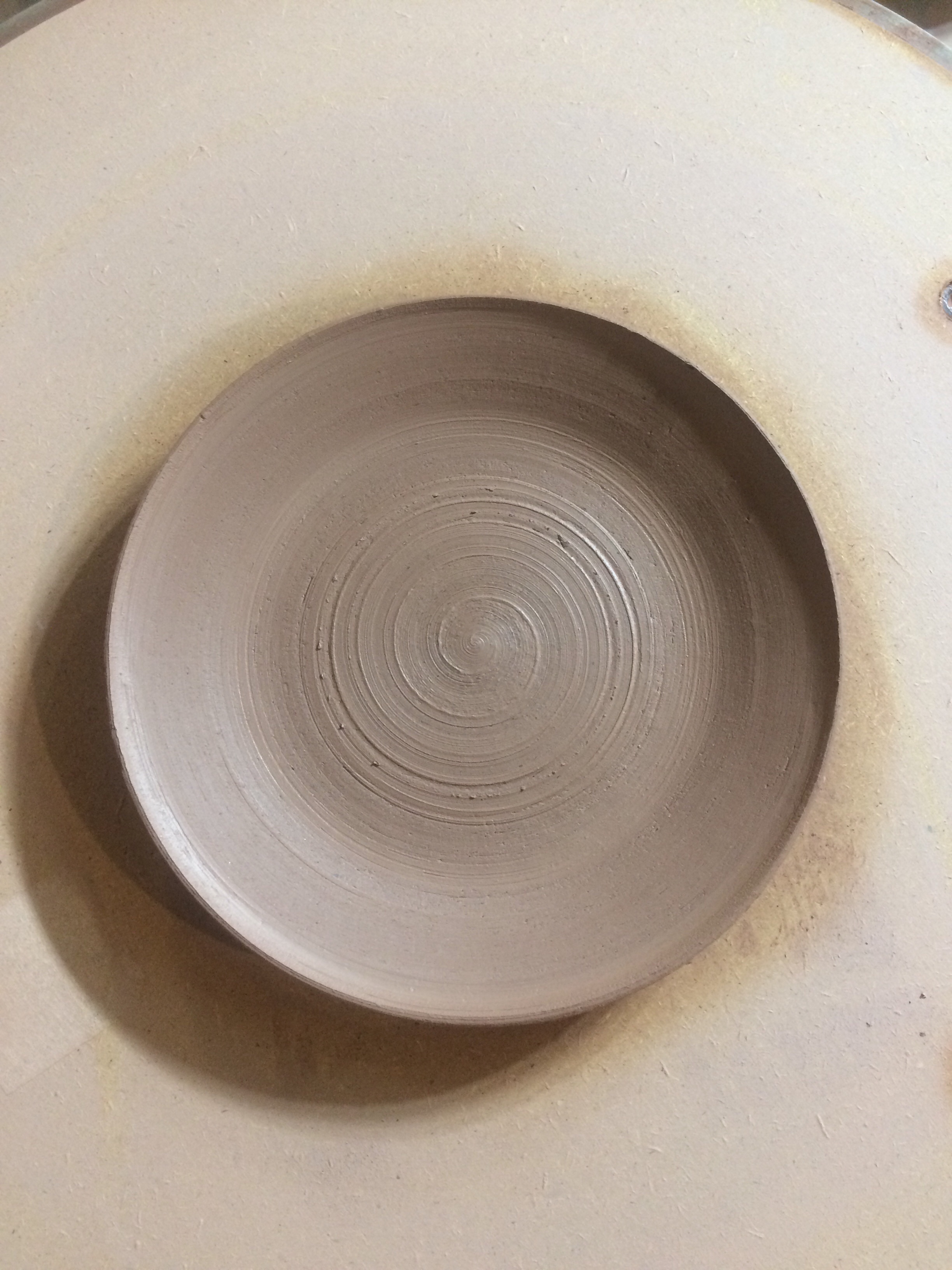 But God -the true Potter according to the Bible- is strong and capable, merciful and guiding, gentle and humble, kind and tender. He works with me ANYWAY. He shapes me into something no one would've thought possible. He makes me a vessel of worth and in that being-made I am knowing him and trusting him to be my loving Potter.
If you're local and would like to experience working with clay, please contact me! I'd love to show you! And if you ever want to just talk about God being a Potter, I'm available for that, too, friend ☕️💙🍶
In the hands of the potter,